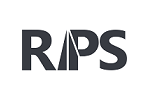 RIPS Technologies GmbH
RIPS Technologies GmbH ist ein IT-Unternehmen aus Bochum und realisiert die automatisierte Sicherheitsanalyse von PHP-Applikationen als lokale Softwareinstallation oder als skalierbaren Cloud-Dienst. Durch innovative Analyseverfahren die speziell auf die PHP-Sprache zugeschnitten sind, kvnnen selbst komplexe und bisher unauffindbare Sicherheitsschwachstellen in PHP-Code automatisiert detektiert werden. Detaillierte Instruktionen ermvglichen Entwicklern und Beratern Schwachstellen kosten- und zeitsparend zu beseitigen, bevor sie Ziel von Angreifern werden.
RIPS Technologies GmbH is a high-tech company based in Bochum, Germany, and delivers automated security analysis for PHP applications as platform independent software or highly scalable cloud service. With innovative code analysis algorithms that are specifically dedicated to the PHP language, even complex security vulnerabilities are detected that no other tool is able to find. Detailed patch instructions allow developers and consultants to remediate security risks in a time- and cost-efficient way, before these are exposed to attackers.